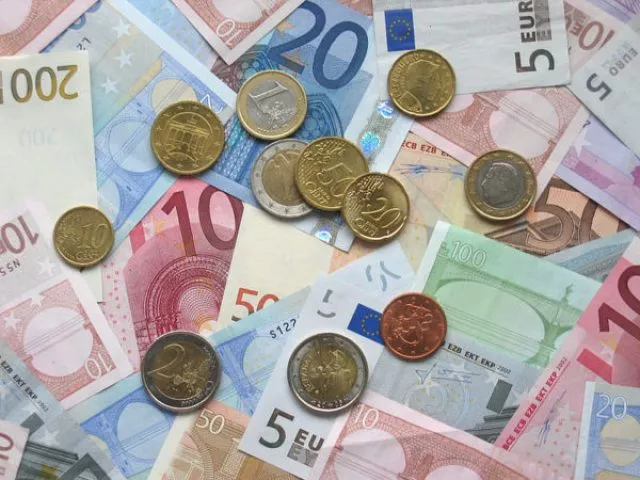 Over the last number of years, the number of options for sports participation has increased drastically with many new team sports (e.g. baseball, cricket) and individual sports (e.g. surfing) now commonplace in different communities across the country.
As a consequence, the landscape for fundraising for different sports groups has become increasingly competitive so increasing funds means making the best of the resources the club has at its disposal – which can often start with getting the best-qualified and most suitable people for club volunteering roles.
Advances in training methodologies, increased insurance bills and even the use of technology in sport – even at an amateur or youth level – has also increased the financial burden on clubs. Multi-sport participation has increased, so a regular income is a continuous challenge for sports clubs. 
In a recent survey, fundraising was identified as the single biggest challenge for amateur and youth sports clubs. 
So how do clubs stand out from the crowd and ensure that they can sustain and even grow as clubs? Here are 10 of the best fundraising ideas for clubs to increase revenue and put your youth sports club on a path to financial stability.
1. Membership
Increasing membership is the best way to impact your clubs fundraising efforts. So how is your club doing? Can you chart your membership from one year to the next?
Are there incentives for family or group membership? What steps are you taking to make your club more enticing as a package to new members and what can you do to ensure existing members renew year after year?
As well as processing memberships online, the Clubforce system offers detailed reporting which helps club volunteers to identify trends and gaps in your membership base through easy-to-use reporting dashboards and easy-to-trigger reminder messages to get members to renew their membership.
2. Lottery
This is a very popular form of fundraising with clubs in Ireland, particularly for GAA clubs where the practice is over 30 years old. The lure of potentially winning a significant cash prize (up to €20,000 permitted under District Court rules) while supporting your club is attractive. An incrementally increasing prize fund can attract a growing audience for the club lotto and an increased interest in the club generally as a result.
Club lotteries can all be easily managed online using our custom-built club lotto system which can be tailored to your club's needs and handles everything including communicating with players, bulk-ticket purchases, reminders, results announcements and more. 
3. Sports Capital Grants
If planning a specific capital project such as the development of new facilities or the provision of new equipment, applying for a Sports Capital Grant can accelerate your fundraising efforts. Caps are in place for the amount of funding a club can receive (currently €150,000) and they must also contribute a proportion of the total project costs (currently 5%) from the club's own funds. For the latest information relating to sports capital grants and details on how and when to apply for a Sports Capital grant in Ireland can be accessed on sportscapitalprogramme.ie. For 2018, the deadline has already passed. A breakdown of clubs allocated funding in 2017/18 is detailed on the Irish Times website here. 
4. Sponsorship
If you are fortunate enough to get the backing of a local business as jersey sponsors for any of your teams, this can be a significant annual boost to the club coffers. Sponsorships don't have to involve money changing hands either with some smaller local businesses willing to provide refreshments, stationery and other items in exchange for visibility in club material like match programmes.
Another common option is for a sponsor to provide the initial funding for the club lotto in exchange for becoming the headline sponsor on physical lotto tickets or as a banner advertisement on the online club lottery web pages.
5. Leasing the Clubhouse & Training Pitches
If your club is big enough to have its own clubhouse, it may be an option to consider renting it out as a venue to be used by other groups for meetings, training classes and even weddings! Many clubs also rent floodlit all-weather surfaces to other sports and local groups for five-a-side competitions during the days/weeks when club teams don't need access to the facilities. Issuing and tracking invoices for rental, sponsorship and other forms of income can be managed on the Clubforce platform using the invoicing function in your club admin panel. 
6. Raffles and Giveaways
Asking local businesses to contribute spot prizes for a raffle as a means of supporting the club is another idea that will generate a small income through the sale of raffle tickets. Be prepared for this to be a bit of a slog though as securing prizes, selling tickets and hosting the raffle or giveaway all takes time without generating a huge amount of money for the club.
7. Summer Barbecue
All the way from Berlin GAA, this is a great way to raise funds and build on the unique sense of community that a sporting club can bring:
Round 2 of the summer #BerlinGAA #BerlinLeague went the way of the Reds, levelling our #hurling/#Gaelicfootball series at 1-1! Afterwards we all repaired to the BBQ zone for a big fundraiser which was greatly supported – thanks to all who helped out – you keep us going! #GAA pic.twitter.com/tK7Ql7Puk5

— Berlin GAA (@BerlinGAA) May 20, 2018
8. Quiz Night
Another potential annual fundraiser is a quiz night which if well organised, can be a regular social occasion for members of the club to enjoy. A team-focused table quiz can generate a significant income without a massive amount of effort and involve local people in your club who may not otherwise be involved from a volunteering perspective – perhaps there's a budding quizmaster in your local community who would relish the idea of creating and hosting a quiz as a way of getting involved in your club?
As an idea to build new relationships within the club, why not consider randomising the teams instead of asking for teams to enter as a group?
9. Annual Awards Night
Awards Nights for sports clubs have a real 'feel-good factor' for the club as a whole where players of all ages are recognised for their participation – particularly if there has been success at some level for the club. Shining the spotlight on a winning underage, senior or junior team can increase commitment to the team and stimulate competition between different teams to do better the following season.
Beyond the Awards Night and Table Quiz Night's already mentioned, periodic social events are a great way of getting extra funds for specific purposes. For example, Walterstown GAA club in Meath host at regular teen disco as part of their fundraising efforts. Consider hosting other types of social events at the clubhouse with a specific goal in mind e.g. funds to go towards a new set of jerseys for their team. It's also worth involving the players in the fundraiser gets them more invested in the success of the club off the field which can contribute to success on the field too.
10. Organise a Sponsored Challenge / Sports Day
Some form of group challenge (not connected to your sport) e.g. orienteering or a treasure hunt or a fundraising cycle, walk or run are other potential opportunities to involve people outside the club and broaden the circle of people contributing to the club beyond those are already involved.
If your club would like to know more about getting the best possible return from your fundraising effort, get in touch with us by filling in the form below and a member of the Clubforce team will give you a call.